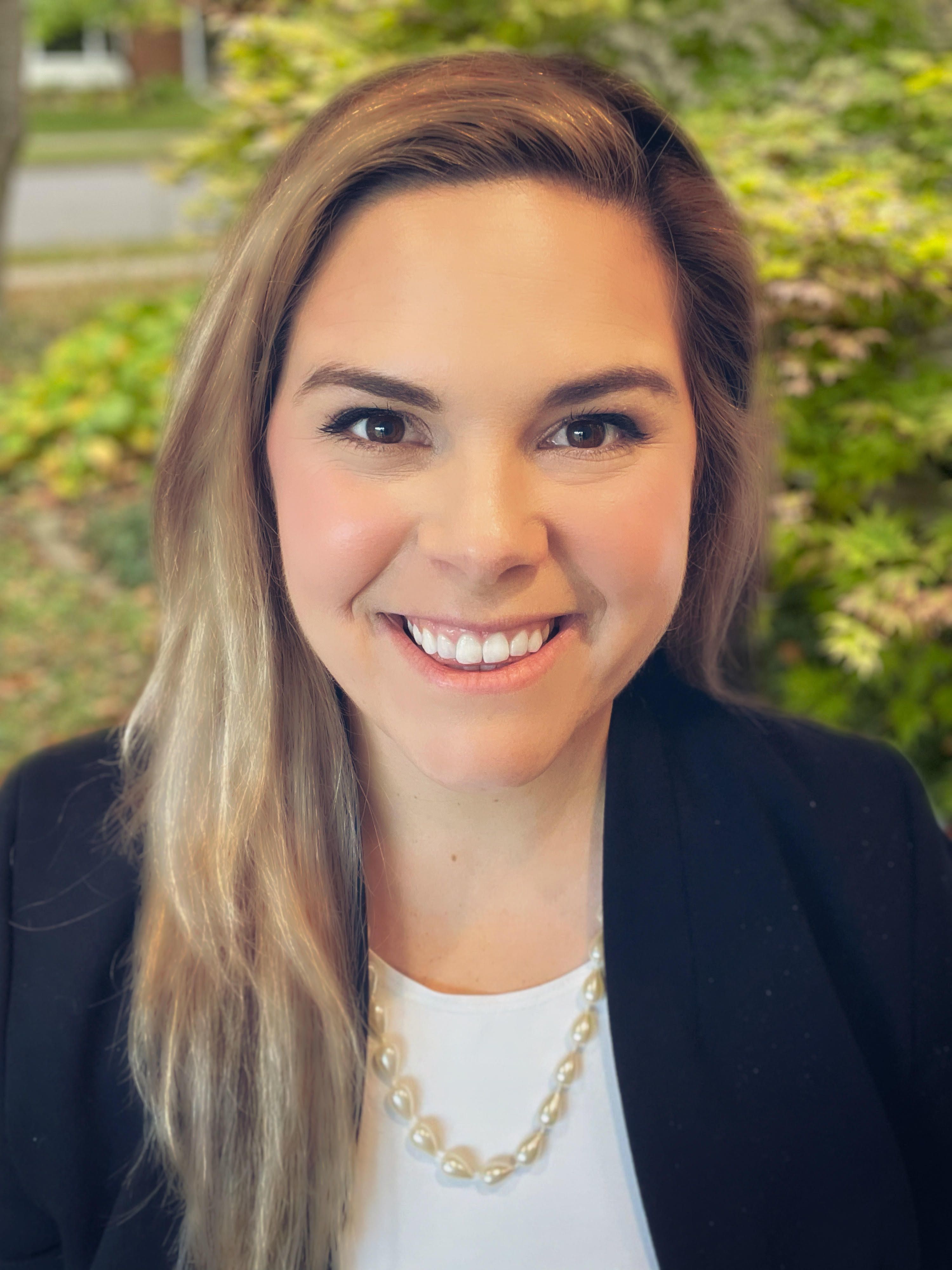 Dr. Shannon (Petz) Simonovich graduated from Grosse Pointe South in 2005. After graduation, she attended Loyola University Chicago for her undergraduate degree in Nursing, and then the University of Washington, Seattle, for her Ph.D. in the Philosophy of Nursing. 
Today Dr. Simonovich is faculty at DePaul University's School of Nursing in Chicago, Illinois, where her research program focuses on addressing perinatal mental health in at-risk and marginalized childbearing populations. 
Her organization, The Maternal Child Health Initiative (www.mchi.org), builds interdisciplinary collaborations with social work, epidemiology, public health, and medicine to improve perinatal population health outcomes. She recently presented her team's study of depression during pregnancy and adverse birth outcomes with Health Affairs. She served as a perinatal mental health expert for national health policy initiatives. Dr. Simonovich is also a member of the American Public Health Association's Public Health Nursing leadership team. She is passionate about improving health outcomes for all childbearing families in America and around the world.
The GPPSS Impact
Dr. Simonovich shares that her experiences in the Grosse Pointe Public School System were pivotal in her development. "I credit the magnet program led by Linda Brock at Kerby Elementary, as well as key mentors at Pierce Middle School and Grosse Pointe South, with my success as an adult. Relationships with teachers who believe in you and nurture your curiosities as a child are truly invaluable," she says. 
Asked what advice she has for this year's graduating class, Dr. Simonovich says, "Find a passion you can invest in and a mentor that encourages your growth. Focus on what you love rather than trying to do everything all at once. Don't overwork yourself!"
Want to Nominate Someone to be Profiled?
As part of this year's celebration of 100 years of educational excellence at Grosse Pointe Public Schools, we are partnering with the district to profile 100 alumni from our illustrious first century.  
Are you or someone you know interested in being profiled in a story that will be distributed district-wide across various social media and news platforms?
Start by nominating yourself or someone you know here.