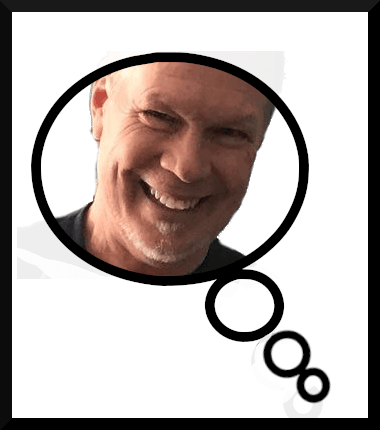 For over 30 years, Grosse Pointe South, class of 1977, Dean Lachiusa produced Trade Shows with his sister here in Detroit Metro. After his sister's passing, Dean decided to re-launch into another career path.
Since then, he's written two books, "Adventures in Historic Cures" and, most recently "O.G. Chronicles."
Dean has also studied screenwriting which gave him the "film bug" He's worked as a 2nd Assistant Director on 16mm productions and produced several feature films. Credits include Planet Naomi: Monster Mayhem (2009), Benefit for the Living Dead (2005), and How to Become Famous (1999).
Currently, Dean lives in Metro Detroit and claims his status as "single and looking". Ladies, he sure sounds like a catch! 
Dean's favorite subjects in schools were Biology/Science, Photography, Art, and History. Dean recalls that he found South's Art program(s) quite solid with teachers Rathbun and Summers at the helm.
He recalls a fondness for Mr. (Jack) Summers, who taught Photography. "Jack felt sad that photography had gone the digital route," says Dean, "and I understand that."
To that end, Dean suggests students study disciplines that are considered "timeless" and won't disappear. 
About the O.G. Chronicles
O.G. Chronicles (Amusing Antidotes and Alternative Remedies) is a fun journey through hundreds of unique Home Remedies, complete with definitions and amusing commentaries. It's well suited for off-grid thinkers and those interested in researching alternative solutions for the Household, with a particular emphasis on DIY Medicines and Self-Healing.
Want to Nominate Someone to be Profiled?
As part of this year's celebration of 100 years of educational excellence at Grosse Pointe Public Schools, we are partnering with the district to profile 100 alumni from our illustrious first century.  
Are you or someone you know interested in being profiled in a story that will be distributed district-wide across various social media and news platforms?
Start by nominating yourself or someone you know here.