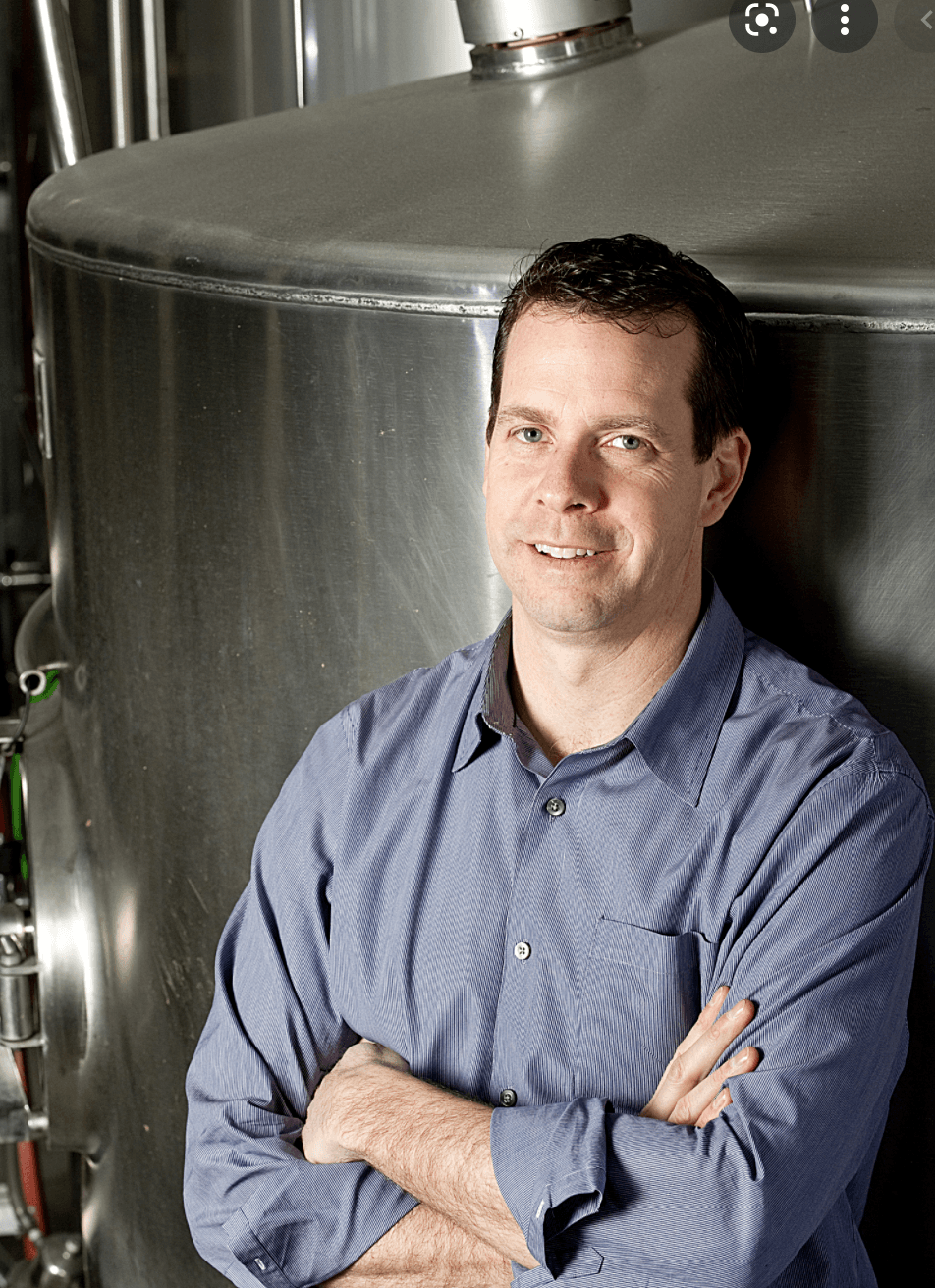 You might want to enjoy reading the following Alumni of Distinction profile with a nice beer. Might we suggest a Dirty Blonde or a Vanilla Java Porter?
For craft brewer Mark Rieth, the story starts as a 1985 graduate from Grosse Pointe North. Mark believes his Grosse Pointe Public Schools education prepared him to study at Michigan State University. It was at MSU that he found his passion for all things automotive (no, not beer - yet.) 
After graduation, Mark accepted a position with Toyota Motor Sales USA in California. He transferred there in 1989 and then moved to Boston in 1990. After Toyota, Mark was recruited by Mitsubishi Motors to open the Phoenix, AZ office from 1994 to 1997. It was in Boston, though, that Mark found his next passion and started home-brewing.
In 1997 he decided to bring his newfound passion for brewing back to Detroit, where he was then introduced to Atwater Brewing. He invested in the company in 2002 and then bought the business outright in 2005. Mark grew Atwater from a small brewery and taproom doing 120 barrels a year to over 20,000 barrels and 3 tap house locations distributing in 30 states. Mark sold Atwater Brewing to Molson Coors in 2020 but continued to run the day-to-day operations.
When looking back on his time at GPPSS, he credits the district with teaching him the importance of hard work and determination. He also learned how to be competitive in a healthy way by playing multiple sports. Mark fondly remembers the lessons basketball coach, Mr. Ritter, taught him. 
Mark also considers himself a coach at heart. In the 1990s, Mark sent a letter to Coach Jud Heathcoat, asking how to become the next coach of MSU. Coach Heathcoat responded, "Don't quit your day job!" 
So, instead of quitting the brewery business, Mark has dedicated time to coaching youth sports and plans to get back in competitive coaching next year.
When asked what advice he has for this year's graduating class, Mark offers, "Take your time. Take classes to see what you have an interest in. Find your passion, and go for it!"
Want to Nominate Someone to be Profiled?
As part of this year's celebration of 100 years of educational excellence at Grosse Pointe Public Schools, we are partnering with the district to profile 100 alumni from our illustrious first century.  
Are you or someone you know interested in being profiled in a story that will be distributed district-wide across various social media and news platforms?
Start by nominating yourself or someone you know HERE.