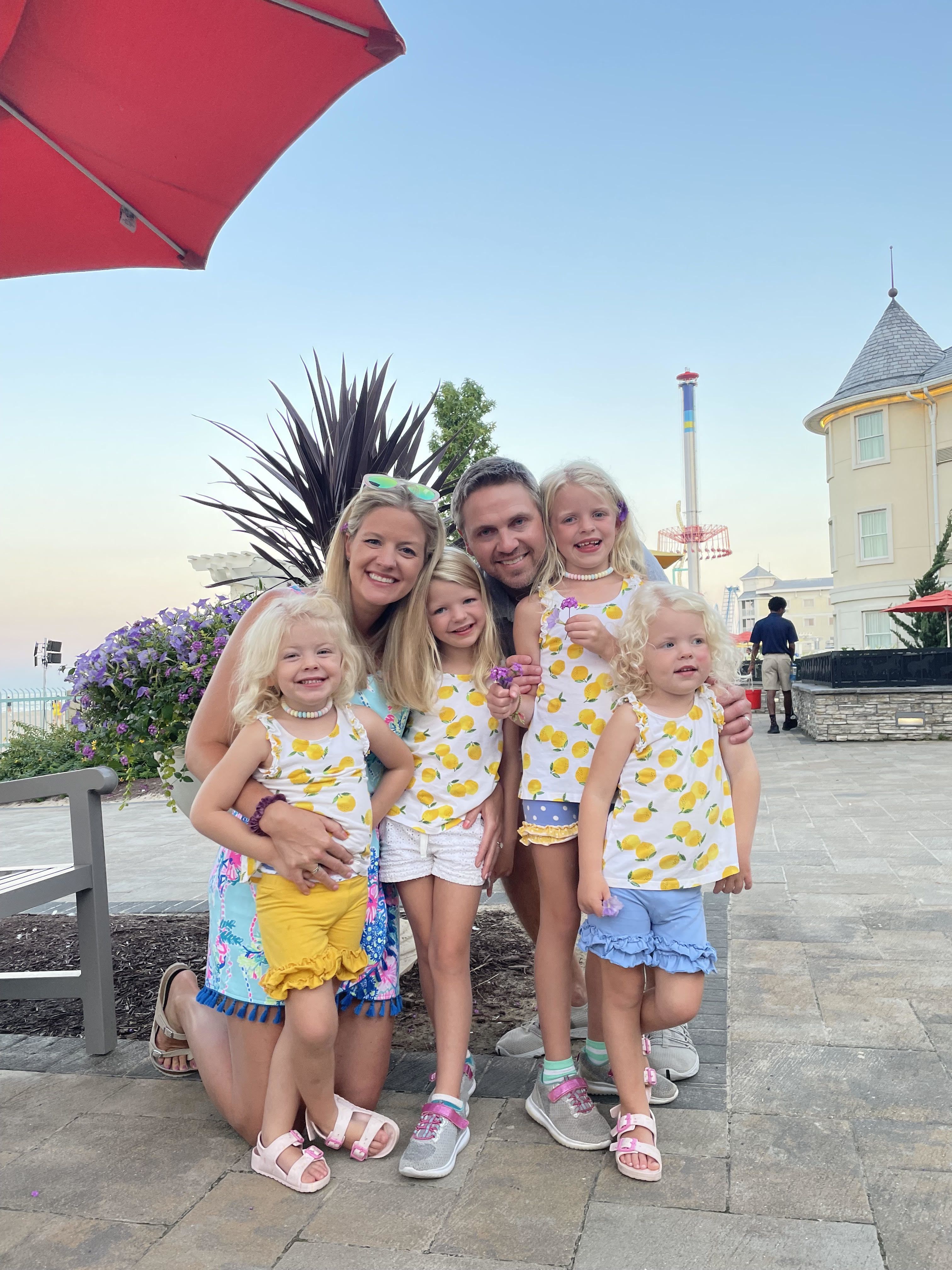 When we graduate from high school, many of us enter into a period of self-discovery to figure out our path forward. When Kristina Seago, now Dr. Kristina Case, graduated from Grosse Pointe North in 2003, she already knew what she wanted to be when she "grew up"– a dentist. 
Following that path, Dr. Case went to the University of Dayton as a biology major and was accepted to dental school before graduation. From there she moved to Philadelphia in the summer of 2007 to start dental school. 
Dr. Case moved back to Grosse Pointe summer of 2012, after spending a year in Boston. During that summer, she met her husband, who also went to North. They were introduced by a mutual friend and were married in 2014. In 2015 they welcomed their first daughter, and then their second in 2016. In 2018 the family welcomed twin daughters - which seems to be a family trait - Dr. Case is herself a twin, and her fraternal twin sister, Meghan Zeldes, also has twins! 
Now she and her family of 6 live in Grosse Pointe Shores, and Dr. Case works full time at not one but two (do you see a theme here?) dental offices– one in Detroit and one in St. Clair Shores.
Dr. Case recalls her time at Grosse Pointe Schools fondly, sharing that she would go back and do it all again if she could. She says that all of her teachers were just wonderful. 
When asked what advice she has for this year's graduating class, Dr. Case answered, "take lots of different classes to help figure out what you are really interested in! Study hard because your grades really do matter!"
Want to Nominate Someone to be Profiled?
As part of this year's celebration of 100 years of educational excellence at Grosse Pointe Public Schools, we are partnering with the district to profile 100 alumni from our illustrious first century.  
Are you or someone you know interested in being profiled in a story that will be distributed district-wide across various social media and news platforms?
Start by nominating yourself or someone you know HERE.