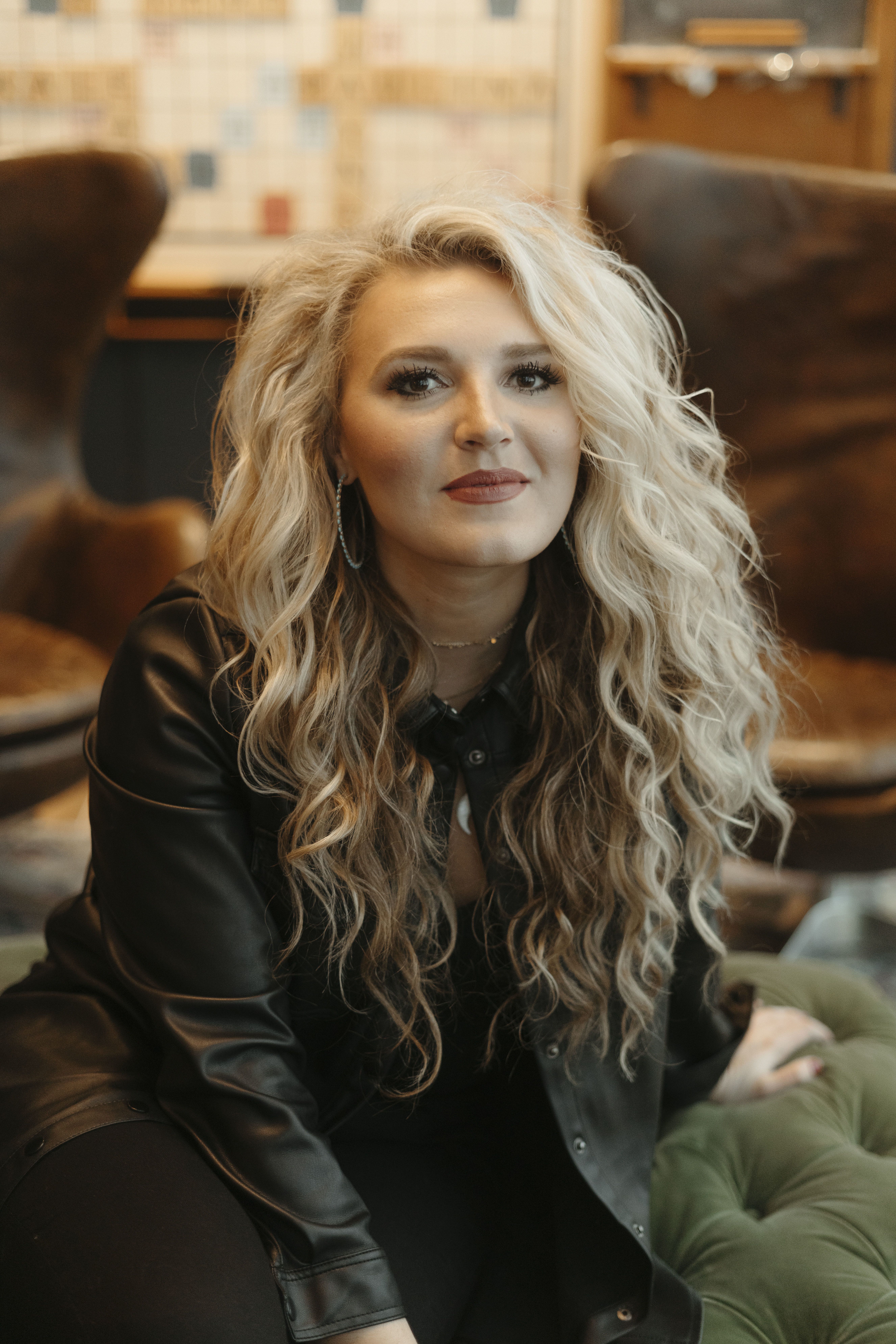 Before she was touring urban country artist Paulina Jayne, she was Paulina Perakis, Grosse Pointe South class of 2014. 
Paulina started her GPPSS journey at Richard Elementary, taught by "arguably the best fifth-grade teacher ever to exist, Mr. Gulian". She goes on to say, "I loved my way through my middle school years, puberty and all, at Brownell Middle School with Dr. Dib, Mrs. Dempsey, Mrs. Case, Mr. Abel, Mrs. Currier, Mrs. Rose, Rufus, Cherry (who not only kept the hallways clean, but kept me smiling), and the list goes on."
Paulina recalls her time at South fondly; playing basketball on an undefeated team, enjoying her classes, and traveling back and forth from Nashville. It was hard work but worth it. "My teachers made working hard feel like I was hardly working. I can't imagine a schooling experience quite as rich", she says. 
After High School, Paulina went to college at Belmont University, where she earned her degree in Music Business. During her time at Belmont, she started a record label with an artist management branch for her artist career, bringing on five other girls at Belmont University for the infrastructure. In their senior year, they landed a Ford Motor Company sponsorship, released a full EP/album, released several singles, booked a summer tour, and reached a million streams on a song Paulina co-wrote and performed.
From Grosse Pointe to Nashville 
Paulina recalls it was in the 8th grade when she signed her first management deal after playing at the Brownell 6th grade talent show and then the local Hayloft Bar. By High School, Paulina was spending one week a month in Nashville recording and co-writing. She's written songs with #1 writers Shane McAnally, JT Harding, and Danny Orton. 
Now Paulina is the opening act for headliners such as the Rascal Flatts, Sheryl Crow, Brad Paisley, and Old Dominion. She says she still writes daily, and she's created an artist management company, Girl King Co., that she manages. 
"Music is a vehicle for me to love people, to help them feel known and seen through song and lyric, and to create a moment that both entertains and envelops an audience for the short time I share with them." – Paulina Jayne
The GPPSS Difference 
When we asked Paulina what she learned at Grosse Pointe schools that prepared her for life after school, she had this to say, "Within the GPPSS, there are off-the-charts intelligent students and high achievers. I loved growing up alongside some of the smartest kids out there. I felt challenged, and my work ethic was honed, which was arguably one of the greatest preparations for every area of adult life."
Paulina also has a deep appreciation for the community that supported her and made her who she is today. She tells us "I play shows all over the country, and when I come back to my home state, I am always blown away at the turnout from my former teachers and classmates. I am so grateful to have grown up with the finest, kindest, most caring, and supportive teachers a student, child, and parent could ask for. I would not be living out my dream if it weren't for the teachers who saw something in me from the very start."
Want to Nominate Someone to be Profiled?
As part of this year's celebration of 100 years of educational excellence at Grosse Pointe Public Schools, we are partnering with the district to profile 100 alumni from our illustrious first century.  
Are you or someone you know interested in being profiled in a story that will be distributed district-wide across various social media and news platforms?
Start by nominating yourself or someone you know HERE.