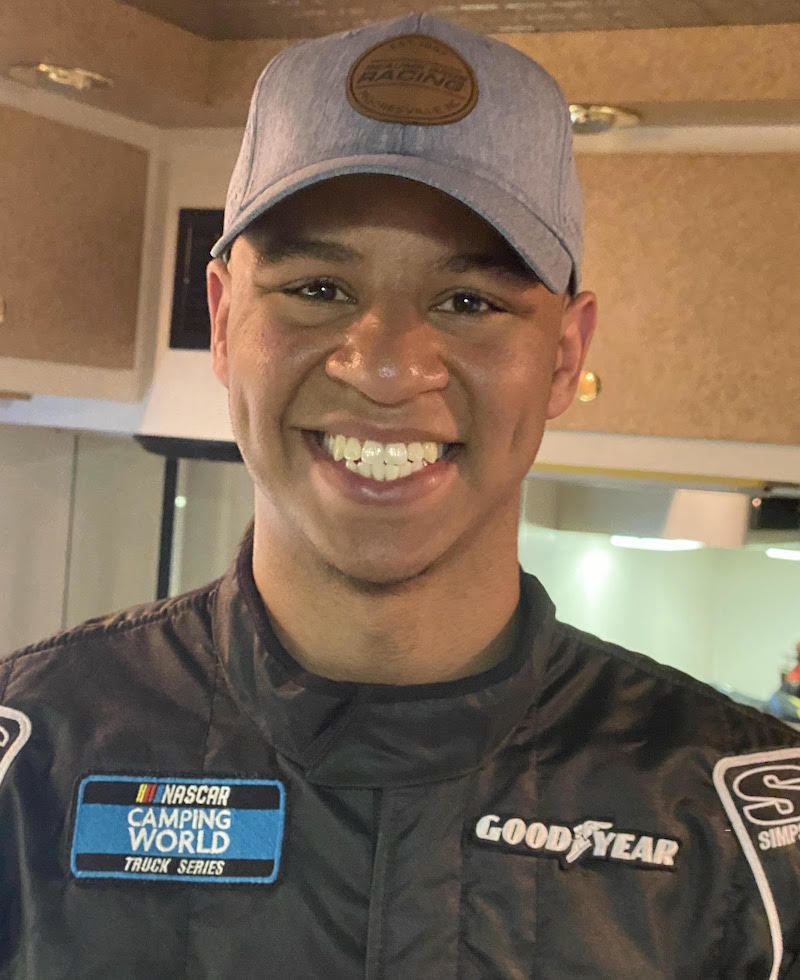 Armani Williams, Grosse Pointe South class of 2018, is currently studying mechanical engineering at Oakland University. He also happens to be a professional race car driver. 
The 21-year-old is a professional stock car driver, currently competing in the NASCAR Camping World Truck Series, racing the #33 for RBR, Reaume Brothers Racing.
Armani is also the first professional driver in NASCAR openly diagnosed with Autism Spectrum Disorder. 
The GPPSS Impact
Armani was diagnosed with Autism when he was two years old. Throughout his time at Grosse Pointe Public Schools, Armani had an assistant named Christina Reygaert who would attend classes with him. She helped him stay organized, worked with him to figure out tasks, and gave him the confidence he needed in himself. Armani says she is the reason he was able to become who he wanted to be.
Armani always loved cars and racing as a kid. He knew early on that racing was a passion and one that he wanted to be a part of his life for years to come. When he was eight years old, Armani began competing in go-kart racing, then bandolero-style vehicles, and quickly progressed to professional series. He raced in the ARCA Truck Pro Series in 2016, signing with SPEAR MotorSports. He broke records by becoming the highest finishing African American in a series race and the highest finishing African American in the series championship.
The same year, Armani was invited to compete in the NASCAR Drive for Diversity Combine and returned to the competition for the second year in a row.  The year 2017 saw Armani move up to a higher level of competition to hone his skills as a race car driver and gain confidence in the former NASCAR Canadian Tires Series, now the NASCAR Pinty's Series of Canada. He was coached by the team general manager and driver Joey McColm, along with NASCAR Cup series driver D.J. Kennington.
To date, Armani has 18 wins and two championships.
For Future Generations
Now Armani uses his career in racing as a platform to further Autism awareness in the community and inspire kids, individuals and families to find their dreams. He wants all kids to believe that there is a path in life with Autism, and to never give up.
When asked what advice he has for this year's graduating class, Armani says, "Stay positive, continue to work hard at what you have to do, and what you want to do, because it will help you in the long term. Just have as much fun as you possibly can, because that is what's important."
Armani was nominated for the Alumni of Distinction honor by friend Irena Politano, our association's president! 
Want to Nominate Someone to Be Profiled?
As part of this year's celebration of 100 years of educational excellence at Grosse Pointe Public Schools, we are partnering with the district to profile 100 alumni from our illustrious first century.
Are you or someone you know interested in being profiled in a story that will be distributed district-wide across various social media and news platforms?