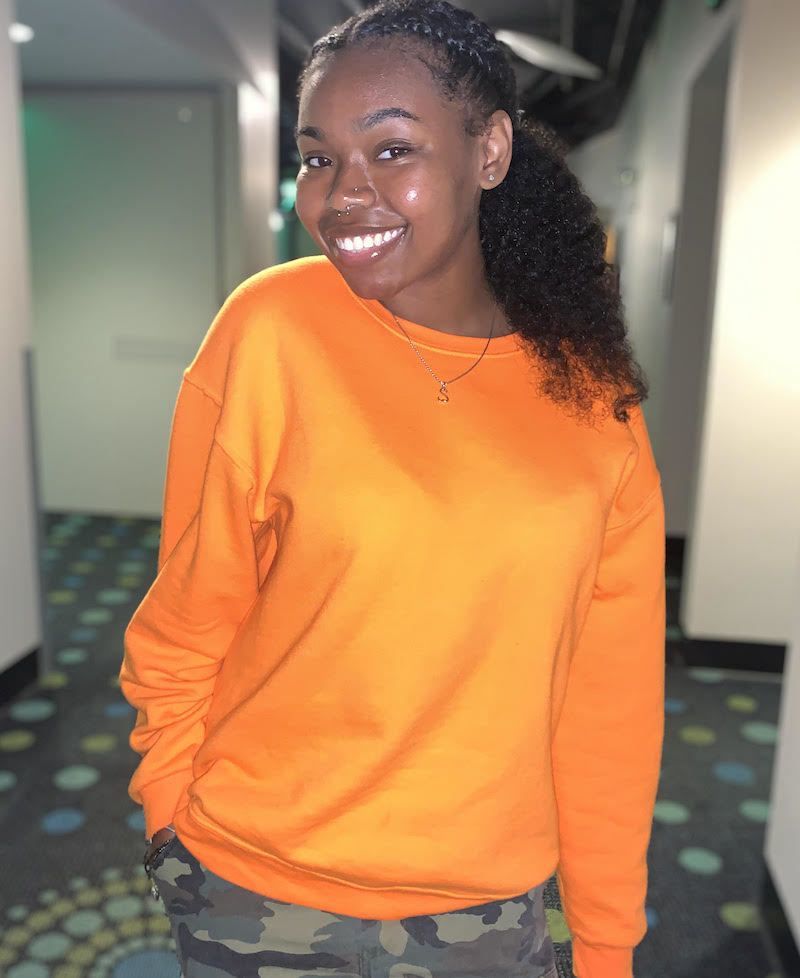 As part of this year's celebration of 100 years of educational excellence at Grosse Pointe Public Schools, we are partnering with the district to profile 100 alumni from our illustrious first century.
Are you or someone you know interested in being profiled in a story that will be distributed district-wide across various social media and news platforms? Start by nominating yourself of someone you know here.
A theme runs subtly through many of our 100 alumni profiles to celebrate our district's 100th anniversary: that the path we choose for ourselves during our school years might not ultimately be the one we travel down. 
Olivia Martin, Grosse Pointe North class of 2018, gives us another example of this, describing where she started and where she is now. 
After graduating from North, Olivia thought she would go to college and major in biology, on a pre-med track, or go into nursing. She had no idea that she—as she puts it—would come to her senses and pick journalism. 
While she was attending North, Olivia chose yearbook and journalism as electives for three years. She enjoyed all of her English classes, so when she got to college, it wasn't hard for her to "put it all together." Olivia is currently a senior at Central Michigan University and plans on attaining her BAA in journalism with a minor in communications in May 2022. After that, she plans to continue with her education, in hopes of becoming a professor. 
"I've always admired teaching and learning. I'm currently on track for planning for graduate school, and I'm sending off applications soon. I was also able to receive an internship with the magazine company MEFeater, and I was able to make amazing connections with people all around the world,"she shares. 
Olivia is currently working on campus, taking five courses as a full-time student, and managing two organizations: Collective Action for Cultural Unity (CACU) and Phenomenal Brown Girl (PBG). She is currently the President of CACU and Vice President of PBG.
Olivia tells us that her journey has been a lot of trial and error and a lot of realization of what she truly enjoys and the things she wants to do. She credits her time in the Grosse Pointe Public School System with preparing her for college and real life. The biggest life lesson she learned is to "never let anyone or something diminish you—never let anything or anyone dim the light inside of you."
Two particular teachers who inspired Olivia throughout her time at North were her Biology teacher, Mrs. Micheals, and her Spanish teacher, Mr. Spears. "Mrs. Micheals inspired me to want to go back to school and pursue a higher education. Mr. Spears inspired me because he helped me realize that everyone deserves another chance. Mr. Spears was always there for his other students and me. He never gave up on us. These are qualities I enjoy having instilled in me because of the two of them," she says.
One piece of advice Olivia would give to students today is "not to let anyone tell you that you are doing too much, that you shouldn't feel how you feel, or that you're too sensitive. Don't let anyone stop you from caring about something or someone. Don't let anyone stop you from being passionate about something, such a Black Lives or climate change. Keep being passionate about the issues important to you, and keep demanding change. Don't let anyone silence your voice."