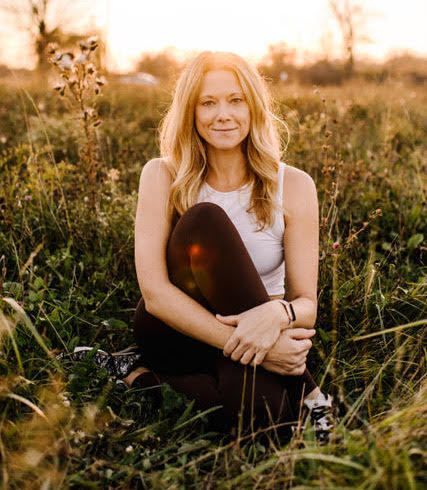 As part of this year's celebration of 100 years of educational excellence at Grosse Pointe Public Schools, we are partnering with the district to profile 100 alumni from our illustrious first century. Are you or someone you know interested in being profiled in a story that will be distributed district-wide across various social media and news platforms? Start by nominating yourself of someone you know here.
From Master Gardener to Pilates Instructor, for Rebecca (Eltervoog) VanBrienen, Grosse Pointe South Class of 1995, success looks different than what she thought it might. 
After working in the nonprofit sector for years, Rebecca took a leap and started teaching Pilates. From there, she took an even bigger leap, opening her own studio last year in the middle of the pandemic. 
Sculpted by Bee is a virtual library website full of classes you can take from home. Rebecca also offers in-person private and semi-private training at her home studio.
Rebecca serves on the Grosse Pointe Garden Center Board as Vice President and Membership Chair, putting her gardening talents to use. She loves attending the Board Meetings at the War Memorial, where she once danced at Middle School "War Dances" and her senior all-night party. Being back at the War Memorial surrounded by all those memories still puts a smile on her face.
Thinking back on her time in the Grosse Pointe Public School system, she feels grateful for her opportunity to explore her wide range of interests. From advanced Science classes and diverse language opportunities such as classical Latin to artistic delights such as ceramics, Rebecca remains impressed with the breadth of courses available and the encouragement from teachers to really broaden their horizons. (She credits her fantastic spelling prowess to that Classical Latin class, by the way.)
As far as favorite teachers go, Rebecca says that she will forever be grateful for Mr. Pluhar at South and for Mrs. Fraser at Maire. During Rebecca's childhood, divorce was rare, and there were occasions when growing up without her father's presence was hard for her. Both Mr. Pluhar and Mrs. Fraser made Rebecca feel valued, safe and excited for school.
Rebecca's advice for this year's graduating class: "Be young but work hard. It's true that you can always learn new things and change your mind in the future. However, the more you do now to lay the foundation to succeed later in life (success is not monetary; it's fulfillment), the better. Enjoy youth and make mistakes, but take advantage of your age and the clean slate in front of you. Don't waste this time in your life. Some people never get that chance to age into their dreams."
Thanks to Judy Latcha for the Nomination
Rebecca was nominated for this alumnus of distinction profile by friend Judy Latcha who had this to say: "Rebecca has a huge heart that she shares in the community. She continuously volunteers through the various garden clubs as a Master Gardner, and her home/garden is a butterfly habitat. Becky's passion is fitness, and last year she founded Sculpted By Bee, an exercise, health, and wellness program. Rebecca is a shining example of utilizing her education and passion for helping others, all the while continuing to thrive in the area she grew up."