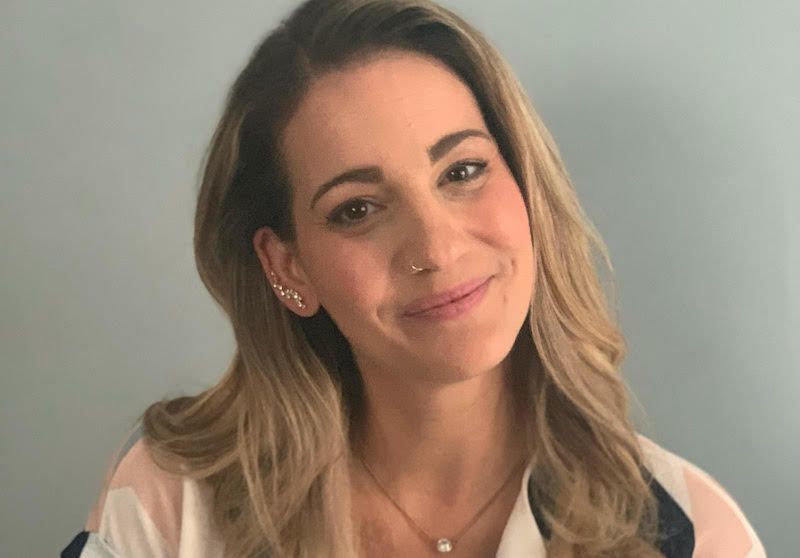 As part of this year's celebration of 100 years of educational excellence at Grosse Pointe Public Schools, we are partnering with the district to profile 100 alumni from our illustrious first century. Are you or someone you know interested in being profiled in a story that will be distributed district-wide across various social media and news platforms? Start by nominating yourself of someone you know here.
Carly Copus is the embodiment of a "community leader," without ever having asked for the title. 
Carly, who graduated from Grosse Pointe South in 2003, lives with her husband and three kids in Grosse Pointe Park. In March of 2016, she launched the Grosse Pointe Park Community Page, a hub on Facebook with more than 4,000 members. 
Her goal in creating the group was to "create a village" here in Grosse Pointe, both for the adults and our children. Carly believes there is an infinite value in a strong community and working together, and she works daily to curate a space to make that possible.
Carly spent most of her time in the Tower Room in High School, working on the newspaper. She credits this experience in how she learned so much about working together for a common goal and how to move ideas in a positive direction.
As far as Carly's favorite classes and teachers go, she loved both choir and the newspaper. And her AP U.S. History class with Mrs. Norris started a passion for history that still has her reading 50-plus books per year to this day.
The late Jeff Nardone, the Tower Advisor, was a constant mentor and friend, and Carly misses him still.
Carly also recalls that Carolyn Gross (then Paravano) was so incredibly influential in her life as a young teacher during middle school. She fostered Carly's voice and confidence in ways that still help her today.
In addition to managing the GPP Community Page, Carly has helped bring Grosse Pointe Pride to fruition since 2018. She also runs a business doing custom embroidery artwork and jewelry called Hanging By A Thread With Carly.
When asked what advice she'd give to current GPPSS students, she answered, "Do things for people they can never repay you for; I promise it will come back tenfold."