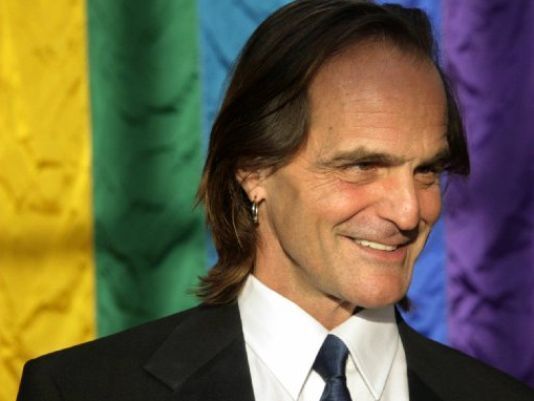 As June comes to a close and we look back on this year's Pride Month, we would be remiss if we didn't posthumously honor one of Michigan's greatest LGTBQ advocates and Grosse Pointe Public School's own Jeffrey Montgomery, along with his older brothers John and James.
At the beginning of last year, I was beyond fortunate enough to spend some time interviewing both John and James. John told me almost immediately that he and his brothers, James and Jeffrey, had all taken the path of "out of the box" careers. And after two-plus hours of conversation, I'd say yes– that description doesn't even scratch the surface.
Touring musician, Music Executive, Record Promoter, Fundraiser, Restaurant Owner, Public Relations Executive, Advocate, Activist, and Blues Icon are just a few of the titles the Montgomery brothers have worn at different stages in their lives. And yet - if you can believe it - one of them almost didn't graduate from high school.
John, James, and Jeffrey grew up in a tight-knit family in Grosse Pointe. John and James attended Grosse Pointe High and Jeffrey Grosse Pointe South. It was John who almost didn't get his diploma, and to get to the short end of it, the whole thing came down to the length of his hair.
That's right, his hair. It was 1965, and Beatlemania had settled firmly into Detroit area youth. John sported the apropos look of the day, which, let's say, was longer than the school administration would have preferred at the time. An ultimatum was given; cut your hair, or you can't attend the graduation ceremony.
Ultimately, the honor roll student, John, decided it wasn't worth the argument. So he did what any self-respecting teenager would do and, as he walked out of the meeting, looked at the principal and said, "Put it in the mail." He kept his fabulous hair, and spoiler alert: that move didn't ruin his life or career.
James and Jeffrey Montgomery followed in their brother's studious footsteps but were a tad more pliable when following the rules. Both served as class presidents at Grosse Pointe South and stayed committed to their post-graduate studies.
Regarding life after high school and college, the brothers took similar yet different winding paths through the creative worlds of music and art. John entered the music business, starting in sales and riding the new FM "wave" into record promotion and executive-level positions at Warner Brothers and Sire Records. James launched his music career, leading him from Detroit to the Delta while becoming a Blues icon. And Jeffrey was here at home, busy leading the effort to save Detroit's Orchestra Hall from certain doom.
But in 1984, Jeffrey lost his partner Michael in a hate crime outside a Detroit bar. That night, life instantly changed for Jeffrey and set all three brothers on a path of LGBTQ activism and advocacy.
Jeffrey immediately went to work on LGBTQ anti-violence issues after learning that the police were not spending any real resources to solve Michael's murder. They deemed it "just another gay killing."
In 1991 Jeffrey became the founding executive director of the Triangle Foundation and served until September 2007. He became nationally known for his work and served in numerous organizations.
In 2000, he delivered the inaugural Matthew Shepard Memorial Lecture at Brown University. That speech, titled "America...You Kill Me," was dedicated to Matthew Shepard and became the title of the film the Montgomery brothers would later go on to produce. The film, America You Kill Me, premiered at the Freep Film Festival in Detroit on April 28, 2022
In 2002, Jeffrey was invited, with other LGBT leaders from across the country, to meet with and inform United States Senators about the issues and challenges facing the LGBT community. And in 2004, he helped organize opposition to Michigan's same-sex marriage constitutional amendment.
When Jeffrey passed away in 2016, his brothers made it their mission to continue to tell Jeffrey and Michael's story and continue Jeff's activism.
To learn more about how the Grosse Pointe Schools helps to support LGBTQ youth today, visit: https://www.gpschools.org/Page/21173