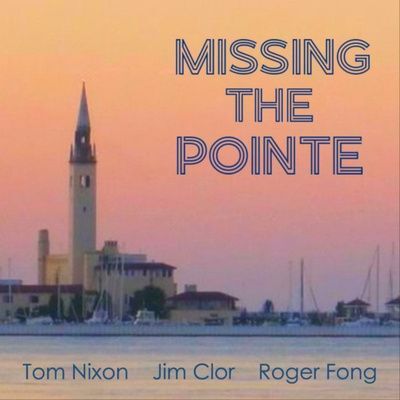 Three long-time friends and long-time Grosse Pointers have joined forces to launch a podcast that celebrates the nostalgia and memories of growing up in Grosse Pointe, including working their way through Grosse Pointe Public Schools.
"Missing the Pointe" is a new podcast hosted by Jim Clor, Tom Nixon and Roger Fong. The project is described as a "labor of love," conceived and produced by three friends who came of age in Grosse Pointe and enjoy reminiscing, remembering and reliving moments from their youth and adolescence.
Clor, who now lives in Florida, and Fong, currently residing in New Jersey, join Nixon, a current Grosse Pointer who volunteers as a Board Member with the Grosse Pointe Alumni and Friends Association, who is the program's lead sponsor.
The show bills itself as covering "Everything from school activities, recreation, pastimes, culture and nostalgia — everything there is to cover about growing up in Grosse Pointe."
Recent episodes include an interview with Curtiss Alden, a member of the very first class ever to attend what would become Grosse Pointe North High School. Curtiss shares how it all went down, from his departure from Grosse Pointe High School to the choosing of school colors, the mascot, and even the name of the yearbook, among so much more we now know as Grosse Pointe North.
Other shows cover nostalgia-laden topics such as after-school television, the hosts' favorite Grosse Pointe restaurants of yesteryear, the trials and travails of gym class, the drug stores we remember from our childhood, and even a trip down memory lane spending free time at Eastland Mall.
"We want people to come reminisce with us," says Clor, "share a few laughs, and even offer up new topic ideas."
Nixon adds, "The interviews we do will feature a wide range of notable alumni, friends, and residents of the Grosse Pointes over the years — yesterday and today. Anyone with an interesting story to tell is welcome to join us. The more the merrier!"
The podcast officially launched in December of 2022, with new episodes being published every two weeks.
"I don't think we'll ever run out of ideas to talk about," Fong says. "This is what Jim, Tom and I do all the time anyway, so the podcast just gives us reason to keep going and to see if people have as much fun with this as we do."
Check it out on Spotify, or wherever you keep your favorite podcasts.

To find the podcast on a preferred listening platform, or to listen and subscribe to the episodes that have already aired, visit anchor.fm/missingthepointe.