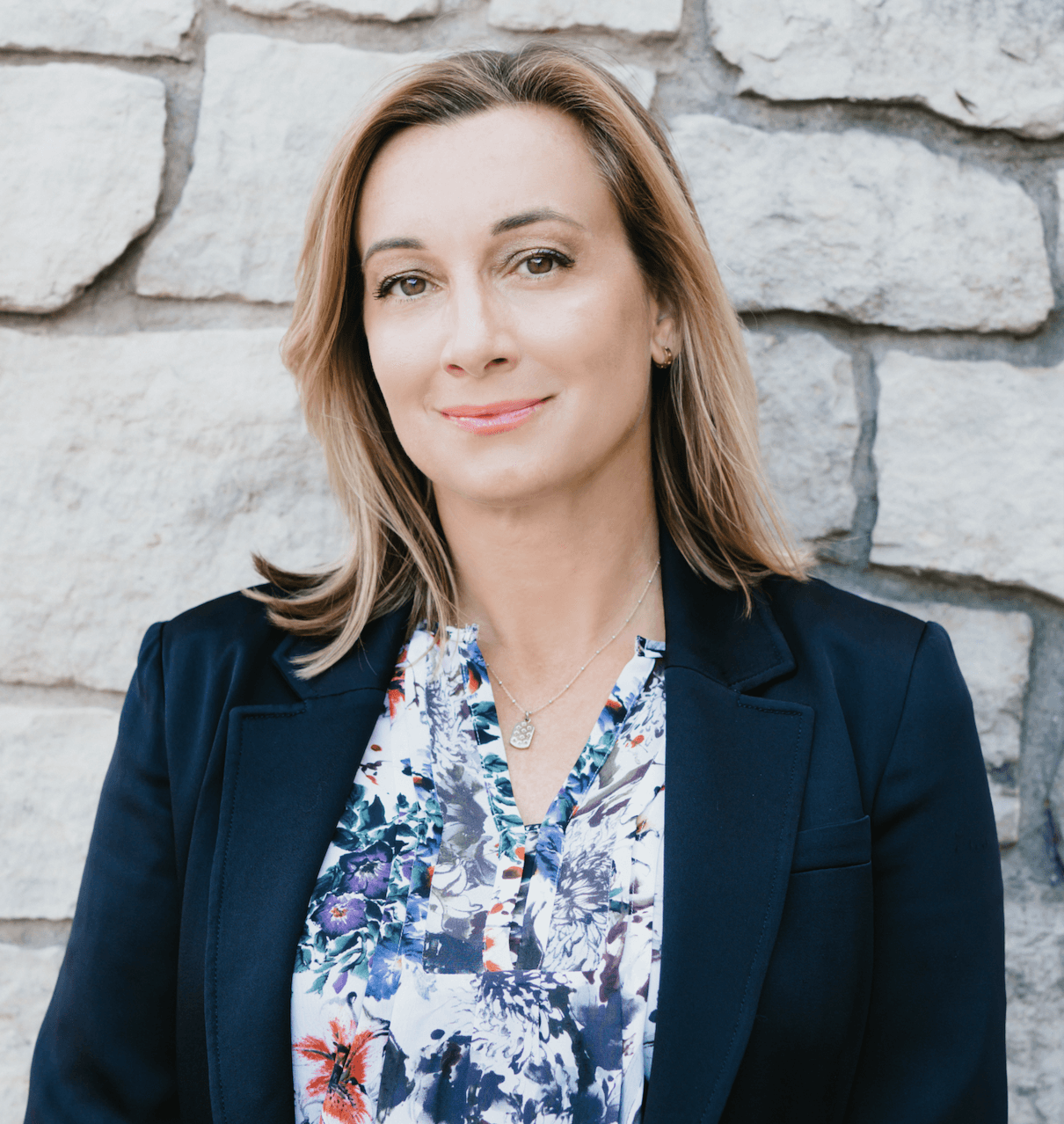 After graduating from Grosse Pointe South in 1993, Anne (Cavanaugh) Gryzenia attended MSU, where she studied Advertising and played for the women's varsity tennis team. 
Anne spent many years working in advertising in Detroit, New York & Boston before taking a break to stay home with her four children. She was about to return to work at the first agency where she ever worked (Doner Advertising) when she was approached about the possibility of working for the Grosse Pointe News. 
The newspaper industry was never something Anne had thought about specifically, but she decided to accept the position. Once she dug in, she found herself utterly obsessed with how to improve, innovate and refresh the paper. "I was up at all hours doing research, taking notes, and reading community newspapers from all over the country. I was hooked from the very beginning and haven't looked back," she says.  
The GPPSS Difference
During her time at Grosse Pointe Schools, Anne feels the district prepared her mostly by preparing her to be organized, accountable, and "ready to sink or swim." 
"I think learning how to do things independently without help is so important for real life," Anne shares. 
She also had several teachers who were tough but who encouraged her to be better. Mr. Wall at Brownell and Mr. Blondin, and Mr. Wasilewski at South are a few examples. 
At one point, Anne recalls having a rough time with school, friends, and sports. During a particularly rough time, when she was feeling rather low, Anne received a letter in the mail from Mr. Wall. The letter came years after she had him as a teacher, and Anne recalls it being a really nice, hand-written note with a newspaper clipping with an article and photo (from the Grosse Pointe News, of course!) to encourage her. She remembers that it made me feel special and that someone cared; "it meant so much to me, I can't even adequately express it." Anne says.
When asked what her advice for our recent graduates would be, Anne said, "Always be the hardest worker. No matter what you do, it will always be appreciated and you will never regret it. You don't need to be the smartest or the best at everything -- just be diligent and work hard, and it will pay off."
Want to Nominate Someone to be Profiled?
As part of this year's celebration of 100 years of educational excellence at Grosse Pointe Public Schools, we are partnering with the district to profile 100 alumni from our illustrious first century.  
Are you or someone you know interested in being profiled in a story that will be distributed district-wide across various social media and news platforms?
Start by nominating yourself or someone you know here.