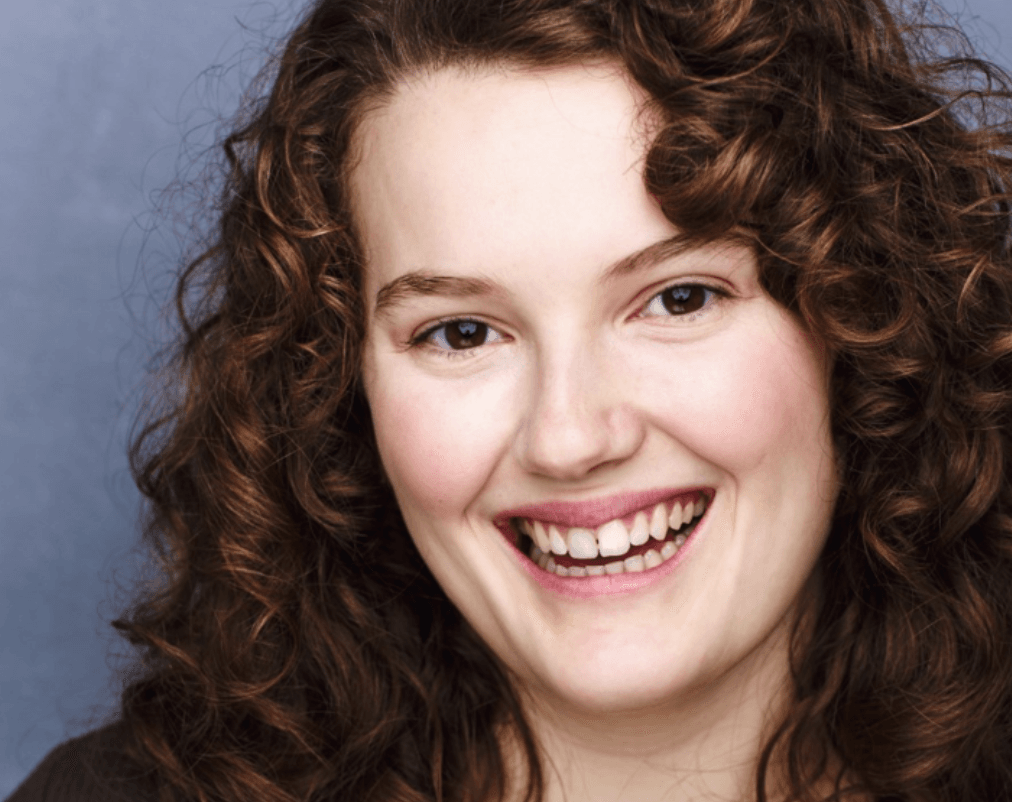 After graduating from Grosse Pointe South in 2016, Nina White attended the University of Michigan, where she studied Musical Theater and minored in German. After graduating in 2020, like many of her fellow "pandemic graduates," she moved back home for much of the year. 
In June 2021, Nina finally found herself in New York City, ready to pursue an acting career. In her first week as a New Yorker, she learned she had landed a dream job in a brand new musical. Nina will be making her Broadway debut this coming fall in the world-premiere musical Kimberly Akimbo by Jeanine Tesoro and David Lindsay-Abairre. Until rehearsals start this September, you'll find Nina in Brooklyn, nannying her days away and changing lots of diapers in the process. 
The GPPSS Difference 
Nina says she felt very prepared by her GPPSS English education on an educational level. She shares, "I felt incredibly equipped to handle the demands of college-level writing courses. Apart from that, I felt as if GPPSS equipped us from a very young age with the tools to find credible information sources online and otherwise. We began learning how to vet the credibility of an online source in elementary school library classes. In middle and high school, many assignments made strict demands on the types of sources we could employ for assignments. These skills have only become more critical in our terminally-online world rampant with fake news. If Facebook just put the Maire Elementary librarians on the case, fake news wouldn't stand a chance."
Before arriving at South, Nina had never taken a German class and hadn't been particularly interested in it. When it was time for her to select her courses, Nina asked her counselor if there was a foreign language teacher that kids seemed to particularly like— and her counselor said that people always had great things to say about the German teacher. So that was that, and Nina enrolled in the class. 
"To me, Lisa Richman is the epitome of an incredible teacher," Nina says. "Frau Richman cared about her students' learning and genuine absorption of the class material above all else. Her class was never about acing her tests—she considered her students on the merit of their efforts to learn and improve rather than the actual grades they were earning on assignments. So many of her students went on to study German after high school, which to me is no surprise. She inspired resilience and curiosity in all of us. I went on to minor in German at the University of Michigan myself, and I have Frau Richman to thank!"
When asked what advice she has for this year's graduating seniors, Nina says, "Don't be afraid to change your mind. This applies to your personal decisions about college, career, what you like or don't like, who you spend time with, etc. It also applies to your broader worldview! My learning may have started in Grosse Pointe, but it surely hasn't ended there. Since graduating, my mind has expanded exponentially through new experiences and hearing perspectives from new people I've met. You have grown up in only a tiny sliver of a vast universe—how exciting it is that there is still so much to learn and be surprised by and be wrong about?"
Want to Nominate Someone to be Profiled?
As part of this year's celebration of 100 years of educational excellence at Grosse Pointe Public Schools, we are partnering with the district to profile 100 alumni from our illustrious first century.  
Are you or someone you know interested in being profiled in a story that will be distributed district-wide across various social media and news platforms?
Start by nominating yourself or someone you know here.