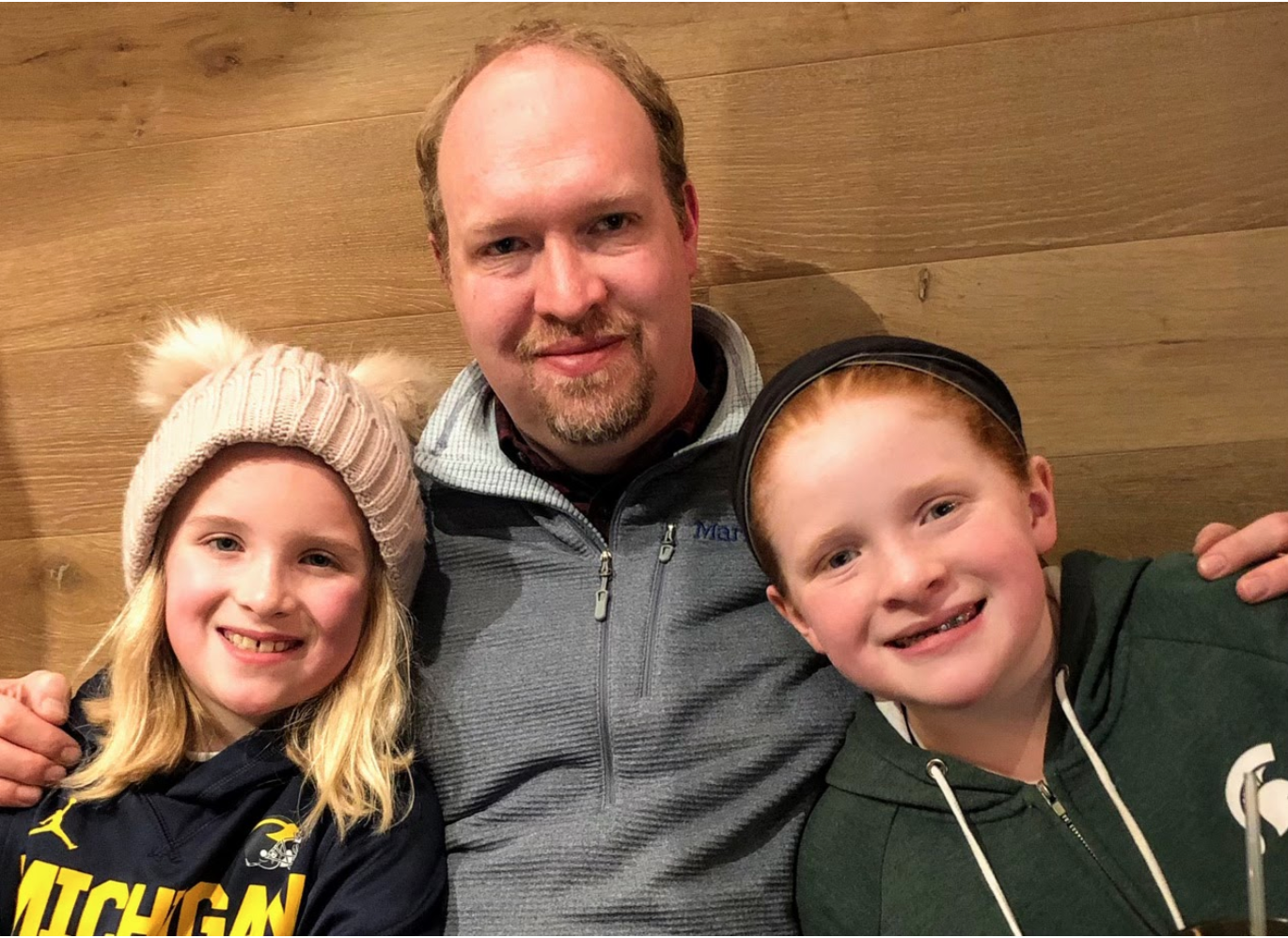 Ben Roeder joined Grosse Pointe Alumni & Friends as an Ambassador Member.
Here is his motivation, his story, and his experience raising children in the Grosse Pointe Public School System.
Get to know Ambassador Member Ben Roeder, with our newest feature, the Ambassador Q&A:
Q: What is your connection to GPPSS?

A: My wife, Christine Roeder, and I have two daughters who attend Grosse Pointe schools; Julia (8th grade at Pierce) and Madeleine (5th grade at Pierce).

 
Q: What are your favorite memories from GPPSS?

A: When we moved to Grosse Pointe, GPPSS was our entry point into the community. By becoming involved in the schools through volunteering and becoming members of the PTO we immediately became connected to the Grosse Pointe community.

 
Q: Who have been your favorite teachers?

A: I could name a dozen, but here are a few of our favorites: Christina Pearson, Emily Rennpage, and Sarah Duffield. Such great teachers who developed great bonds with my girls.

 
Q: What university did you attend? What degrees have you earned?

A: University of Michigan, BA & Wayne State University, MAT

 
Q: Tell us a little bit about your daily life.

A: I am a school district administrator who enjoys spending time with my family and friends, traveling, playing platform tennis, and working on our 100 year old home.

 
Q: What have been your most meaningful work and/or volunteer experiences?

A: As an educator I feel connected to the schools and I have been proud of the work that I have done with the Maire PTO and as softball coach for my daughters' teams.

 
Q: Please share with us a piece of wisdom you carry with you that you would like to share with this year's graduating class.

A: I taught in a building with the phrase, "Enter to learn, go forth to serve." inscribed over the front door. Think deeply about the gift of a great education and how it may be used to benefit others.

 
Q: Why did you join our efforts to support GPPSS?

A: Grosse Pointe Schools are an amazing public school system but could be even better with more support from this community. I proudly stand to support GPPSS.