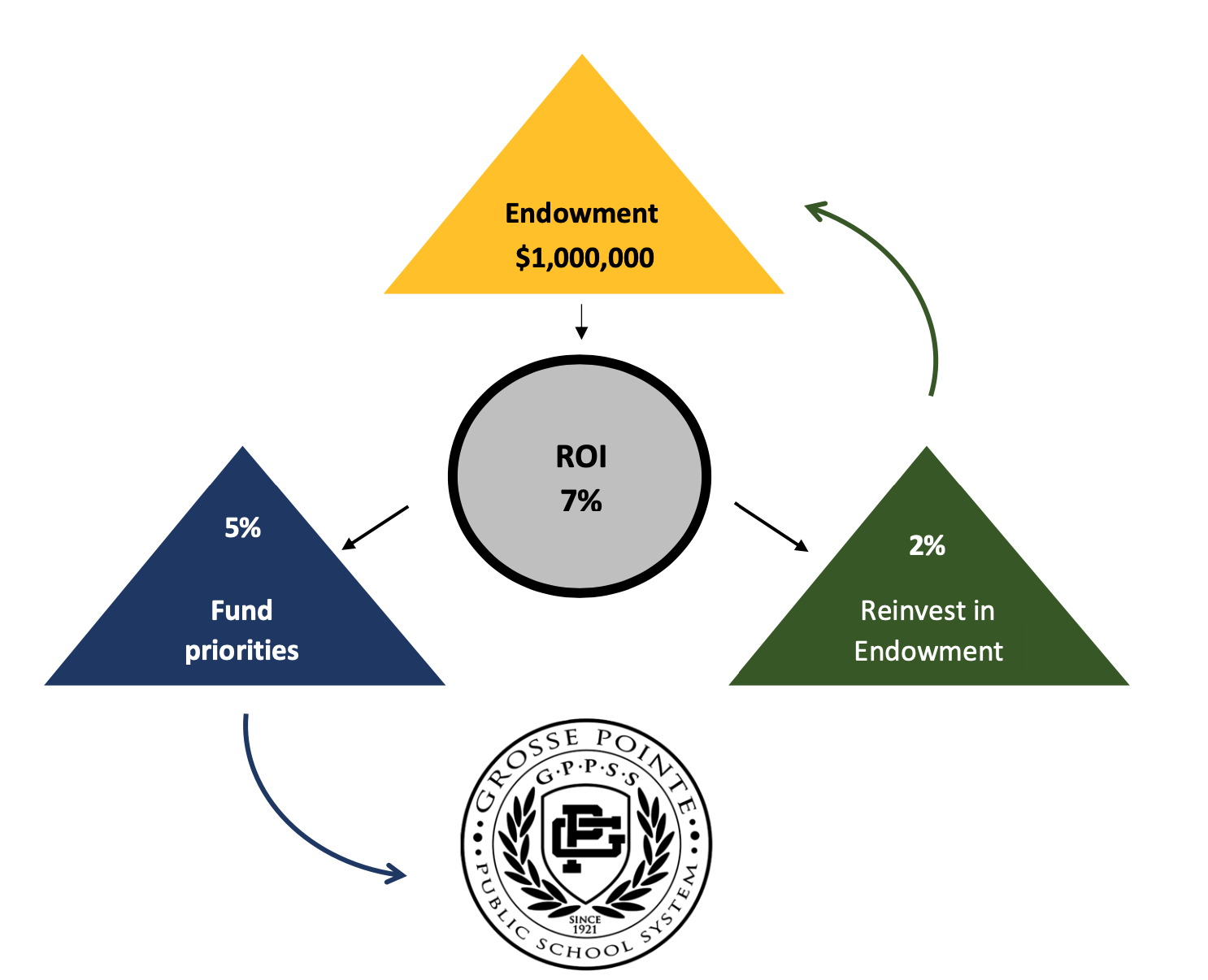 If you're not a regular participant in the world of fundraising, there are some terms and technicalities that may sound familiar but for which details are important to understand. For me, the concept of an endowment was just such an example.
While I had a general understanding as to what an endowment was, I was not familiar with the machinations and particulars of how endowments are employed as funding mechanisms for charitable causes, and how they differ from other endeavors with which I was also familiar, such as foundations, fundraisers and grants.
It wasn't until I got exposed to the work of the Grosse Pointe Alumni & Friends volunteers that understanding these nuances became important. Often citing a correlative example as a success barometer, my now colleagues would frequently point to the East Grand Rapids Schools Foundation and its $10 million endowment as a model to emulate. That's when it all clicked.
So I asked our resident expert and fellow volunteer, Generations Endowment Chair Scott Smith, to clarify some of the confusion relative to how endowments work, and how they differ from other funding mechanisms I've historically and erroneously lumped together as sides to the same coin. And here is what he came back with...
Endowments Explained
An endowment is a fund. The principal of the fund is made up through donor contributions. The principal is invested and yields an annual Return on Investment (ROI). Only ROI income is used to support the charity. Principal is never touched.
To choose just one illustrative example, let's say that the endowment principal yields an annual return on investment (ROI) of 7%. ROI is allocated 5% to fund priorities and 2% is reinvested in the endowment. Endowment principal is never spent.
What results is a "self-sustaining" funding mechanism that is established to fund priorities on an ongoing basis, in perpetuity, and without depleting or running out of funds. It's different and distinct from other funding mechanisms, for which you might raise a given amount of money, apply the funds to a funding priority, then do it all over again as a new priority emerges worthy of funding. But you start at 0 each time. Not the case with an endowment.
It was this sort of mechanism that has been eminently successful in other public school districts (such as East Grand Rapids Schools) across the country, and which is very common to private educational institutions, be they in higher education or private high schools and elementary schools—many of which exist locally.
It will be years in the making, but once successful, will yield "returns" for generations to come. And your support today means a legacy of a better tomorrow for all of us: our children, our community, our schools, our alumni, our friends, our businesses, our residents and the community we've all called home at point or another.