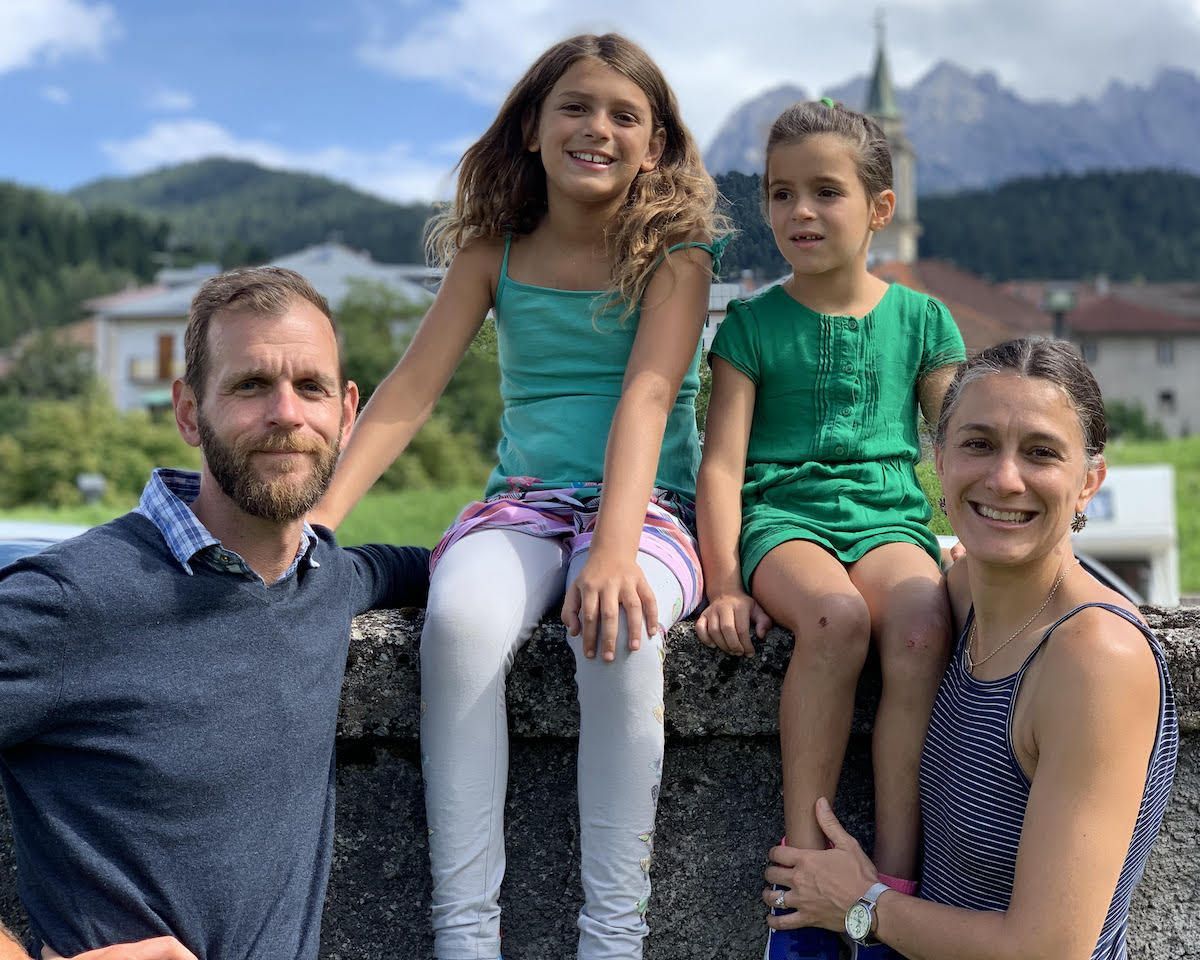 There is no doubt that Grosse Pointe Schools have produced alumni who are not afraid of hard work. There are GPPSS graduates working in all areas of law, medicine, serving in the military, working in government, and doing all sorts of important things. But at the very top of the "grads with challenging and demanding jobs" list, you will find Dr. Nadia Tremonti. 
As a children's palliative care doctor, when Nadia checks in to work each day, she knows that she'll be seeing a child in their most vulnerable condition. And she understands that the care doesn't end with the child - that there is also a family going through the very worst emotional pain and it's her goal to help them as well. 
"A lot of people would consider my role extremely depressing, and that's the furthest from the truth," Nadia told Crain's Detroit, "I see a lot of unconditional love and people showing remarkable strength in difficult times." 
What is Palliative Care?
palliative
[ˈpalēˌādiv, ˈpalēədiv]
ADJECTIVE
specialized medical care for people living with a serious illness, focused on providing relief from the symptoms and stress of dealing with illness, with the goal to improve quality of life for both the patient and the family
Palliative Care offers support for patients and their families who are facing complex medical problems. The goal of palliative care is to enhance the quality of life for patients suffering from a wide range of conditions and injuries. Palliative care recognizes that each family is unique, and so there is a wide range of services available to help families. It can be appropriate at any time during an illness or injury and can be provided concurrently with treatment aimed at a cure. 
The GPPSS Difference
Nadia cites the teachers who had the most significant influence on her as those who "created space," allowing her to explore who she was and who she wanted to become.
She recalls Mr. Pluhar's ceramics class as just that - a place where she felt safe exploring interests and personality traits outside of academics. Mr. Pluhar's class was also where she met her future husband, Mike Gentile (South, 1993).
Nadia also looks back at her AP Bio class as having been instrumental in shaping her path into medicine. Mr. Geisler, as she recalls, always made science fun and silly, which spoke to Nadia's personality. 
Lastly, she fondly remembers her time in Mr. Yacup's class. She remembers his flair for the dramatics, which often included him standing on a desk to recite poetry. He also loved to exclaim that his pet peeves are "like an icepick through the eye" - something that Nadia has since adopted with her medical residents, she tells me with a laugh.
Career
Graduating from Grosse Pointe South in 1994 and Wayne State in 2002 from the University School of Medicine, Nadia is double board-certified in pediatrics and hospice/palliative medicine. She completed her internship and residency in pediatrics at Children's Hospital of Michigan and Wayne State University before becoming the chief resident. 
After her residency, Nadia completed her fellowship in hospice and palliative medicine at the Detroit Medical Center. She also trained at Akron Children's Hospital in Ohio and Children's Hospital Boston. 
Nadia started the palliative care program at Children's Hospital of Michigan in 2007. Engagement among caregivers, patients, and families is at the heart of her practice. She has recruited physicians, nurses, social workers, child life specialists, music therapists, and chaplains to be part of the palliative care team. Most recently, she has invited parents of children who have received palliative care to team meetings.
In the News
Nadia's work is the focus of the 2019 film "Palliative," shot by Denver-based Triage Films LLC. The 37-minute documentary won several awards, including the 2019 People's Choice Award for Best Short Film at the Denver Film Festival. 
Nomination
Dr. Nadia Tremonti was nominated for this profile by her friend Tricia Guest. Do you know an outstanding grad we should feature? Let us know here.