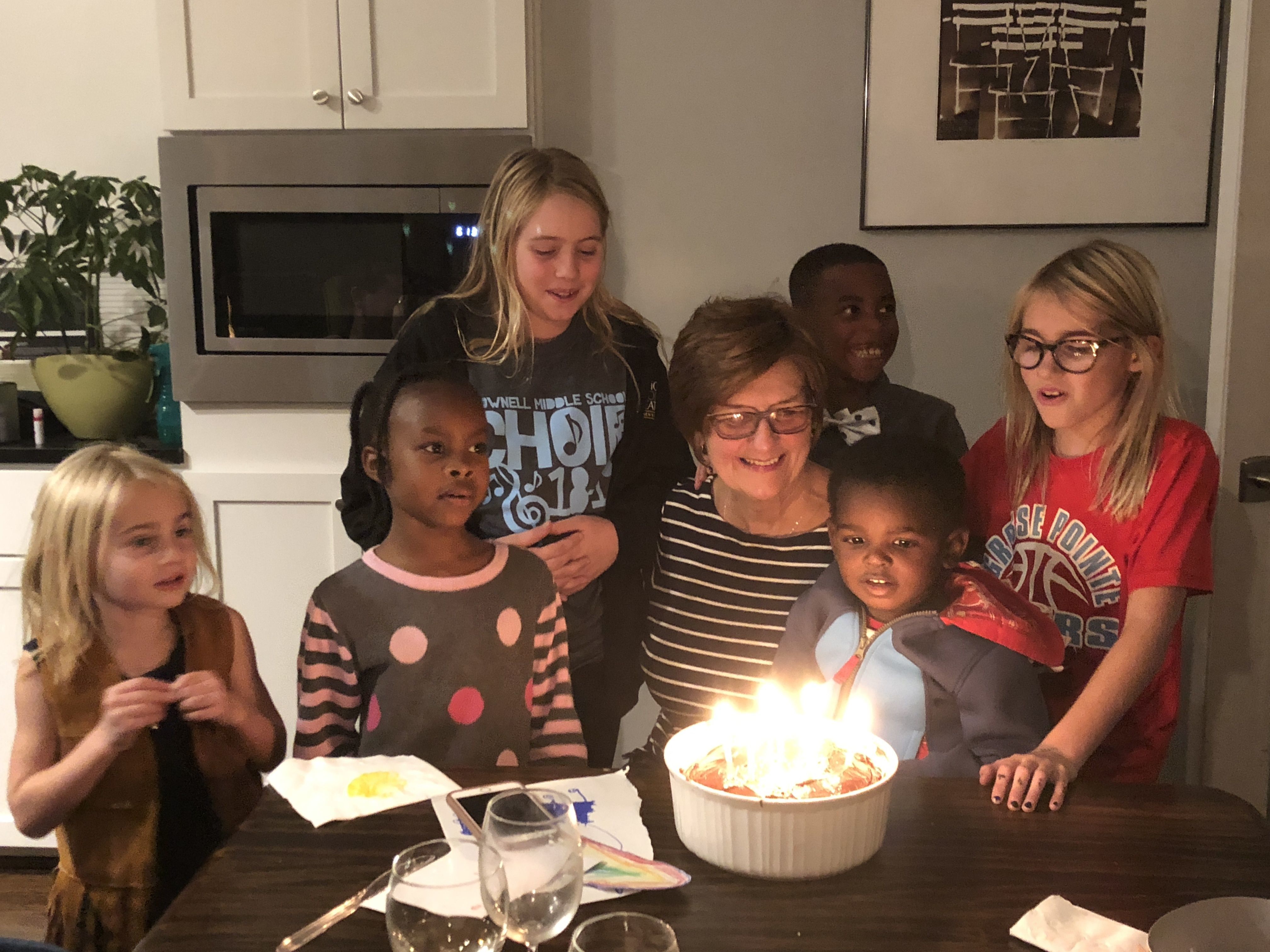 A warm welcome and sincere gratitude to our newest Ambassador Member! We are grateful for our generous supporters, including this week's member spotlight, Pam Rennpage!
If you know someone who might want to consider joining Grosse Pointe Family & Friends as an Ambassador Member (or other membership), send them here!
Pam Rennpage
"My connection with the Grosse Pointe public schools started in 1977 when we moved from northern Michigan to the area because of the excellent reputation of the school system. After researching schools and neighborhoods in the metropolitan area we purchased a home in Grosse Pointe Woods.
"Making sure our children receive a good education was the prime reason for making the move to this beautiful area with city parks, shopping and dining plus the beauty of Lake St. Clair. Many of my friends had grown up in the area, went away to college and returned to Grosse Pointe when it was time to raise their families. That was so surprising to me yet reassuring that there is something very special that keeps drawing people back to Grosse Pointe.
"After our three children graduated from college and ventured off to start their careers, I always hoped that they too would return and raise their families. Happy to say that we will have all six of our grandchildren enrolled in the Grosse Pointe Public Schools this fall.
"As a grandparent I feel strongly about supporting the GP Alumni and Friends Association for our grandchildren and possibly their children. This small group of people have come together to develop a source of income to enhance and enrich the quality of education for our children now and for future generations.
"Looking forward to the growth and expansion of this ground-breaking association and the future of our schools!