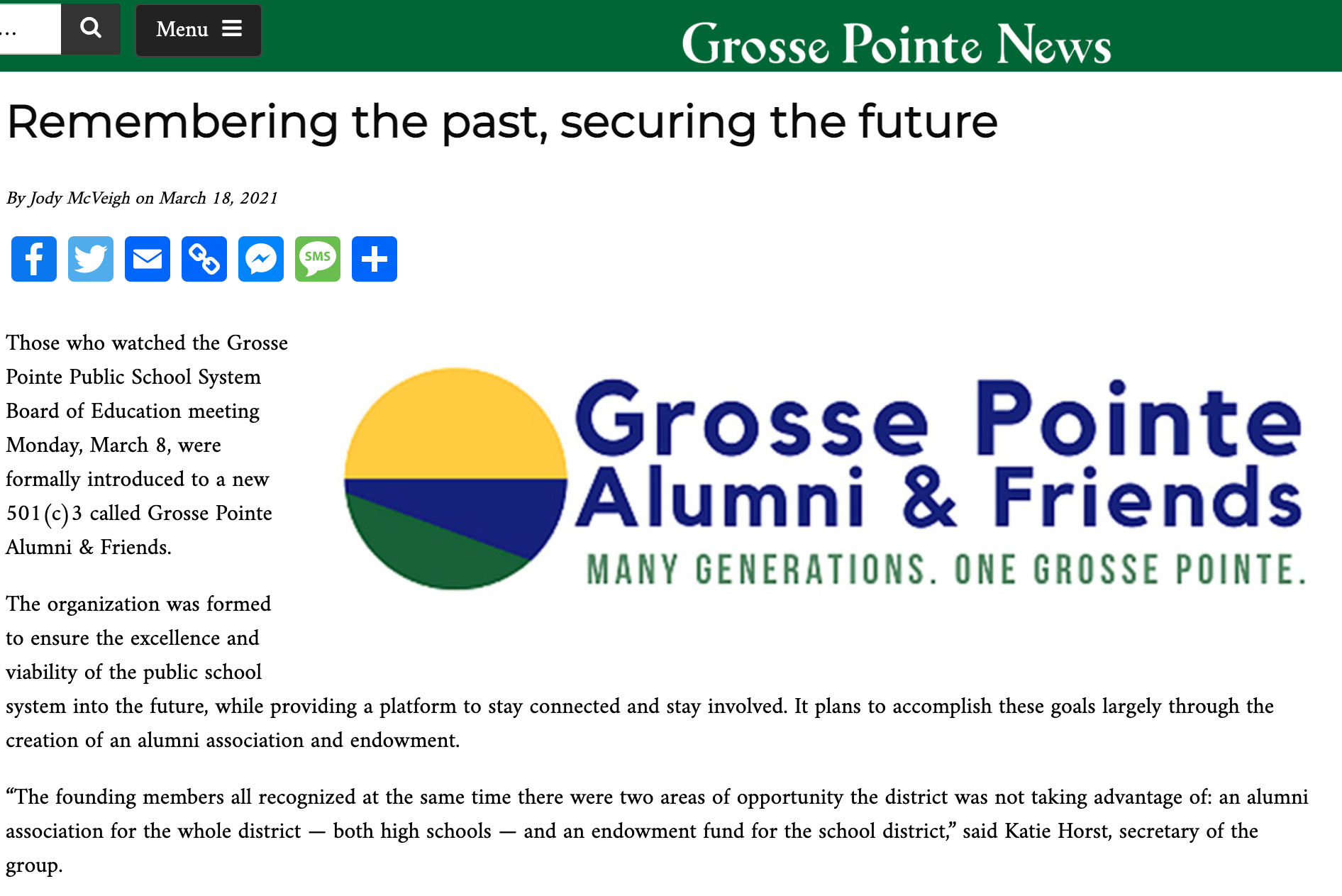 We are proud to have been featured in an article in The Grosse Pointe News, an excerpt of which is below.
With its introduction, the group launched a comprehensive website that includes information about the endowment and association membership, as well as alumni spotlights, volunteer opportunities, upcoming events, a blog and ways to show support.

"There are few things we can provide kids as impactful as education," said Scott Smith, chairman of the Generations Endowment. "Endowments are not new; they are time-tested and steadfast. This endowment will support the entire school district. This group is committed exclusively to this endowment and our goal is to provide as much flexibility to how the funds are distributed throughout the district for the students.

"This is a long-term venture," he added. "This organization will be here long after our kids are out of school. That kind of commitment we hope will help us recruit and retain the best teachers for our children, recruit families. We want people looking at our community to live in. An investment like this, we think, is going to help."

Palitano said the fundraising goal is in the millions, to keep the district and its programs supported in perpetuity, so programs aren't cut, but rather innovative and transformative programs are brought to the schools.
For subscribers, read the whole article here.