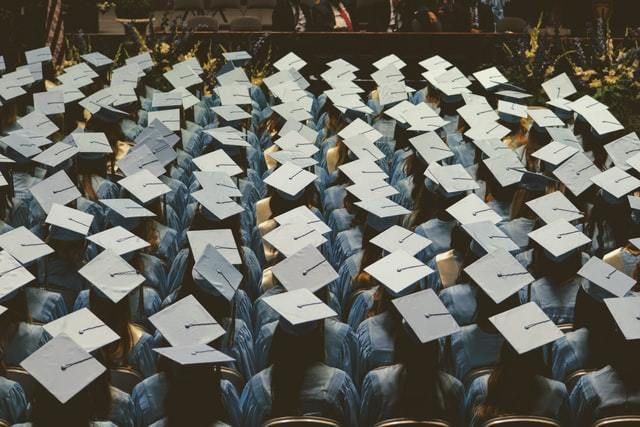 Months in the making, a small group of dedicated and experienced volunteers are seeing their vision come to fruition with the launch of The Grosse Pointe Alumni & Friends Association.
Founding Board Members, Katie Horst, Gina Gabel, Irena Politano, Mandy Koop and Tom Nixon, are all Grosse Pointe residents, many of whom are alumni of our local school district, and with children of various ages and school levels (from the South district to the North). Together they make up the core team of volunteers looking to connect "One Grosse Pointe" across "Many Generations," bringing a breadth of nonprofit, fundraising and cause-based marketing experience to the initiative.
Grosse Pointe Alumni & Friends was founded to be a leading pioneer of a mission we all share: ensuring the excellence and viability of our public school system, not only in the near term, but in perpetuity. The group's vision is to partner with like-minded and similarly motivated foundations, parents, community members, alumni, students, volunteers, business owners, board members, government officials, school employees, and residents of all Grosse Pointes to unite in our pride and passion for the longevity of our schools. 
Why Now? Why Join?
The announcement of the alumni association represents a new development within our community: one central location to connect all alumni and friends in one centralized community...across generations and even across the globe. Membership is open to alumni and supporters alike, at various levels of commitment and support.
Previously, alumni, reunion attendees and classmates were left to connect and reconnect with classmates and other alumni in decentralized, disconnected communities and associations, be they on Facebook, in email lists, or even simply "in theory." This association creates one destination and resource for "One Grosse Pointe," and unites "Many Generations" to facilitate networking, to celebrate milestones and achievements, and to connect us all as one community with common interests and school (district) pride!
GPPSS alumni are one. Family. Friends. One community for one Grosse Pointe. Though passions and pursuits may take us far from Grosse Pointe or keep us close to home, our school colors remain forever in our blood, forever in our hearts. Together, we share a unique history...and a unifying vision for an equally exceptional future. We share a mission and a purpose: to stay connected to each other and to work together to ensure the excellence of our hometown institutions—not only in the near term, but well into the future.
Whether you're planning a trip, looking for your next job, or simply looking for a way to connect back to your Grosse Pointe community, we are here to help. Now is the time to become a member.
What the Future Holds
Our founding purpose is to create a funding mechanism that invests in impactful, innovative programs and people that will deliver continued educational excellence for years and generations to come: the appropriately named "Generations Endowment Fund."
For 100 years, the Grosse Pointe Public School System has benefitted from a sturdy local tax base, state financial support, and ample federal funding, making our school district the envy of our peers nationwide and the crown jewel in one of the healthiest and robust communities in the state. Yet the future is not what it used to be.
Recent school closures, a global pandemic, and budget deficits that have impacted public schools everywhere threaten the long-term viability and success of the very heart of the community we call home. And even the generous contributions of kind benefactors, dedicated parents, millage supporters, and volunteer fundraisers may not be enough to bridge the gaps that the future portends. There needs to be a bigger initiative, a bolder endeavor, and an even deeper commitment from everyone impacted by this revised version of the future.
The Generations Endowment Fund, through the generous contributions of our supporters everywhere, will be an endowment fund that will generate interest income to support and continue large projects and big endeavors, by collaborating with school district officials, principals, teachers and PTOs  to identify the greatest and most urgent areas of need and to provide discretionary funds accordingly. Our goal is to support a range of school district priorities, be they academics, athletics, the arts or ensuring access to state-of-the-art educational technology.
The Generations Endowment Fund will provide permanent and predictable funding to support programs and innovations essential for the long-term success of our students and community. Together, as students, alumni, friends and family, we will lay a new foundation for educational excellence and create a legacy for generations to come.
All Grosse Pointe Alumni & Friends membership dues go directly to administrative costs of managing both the Grosse Pointe Alumni & Friends Association and the Generations Endowment. This allows us to put 100% of every endowment gift directly into the Generations Endowment fund.