GPN Class of '82 40th Reunion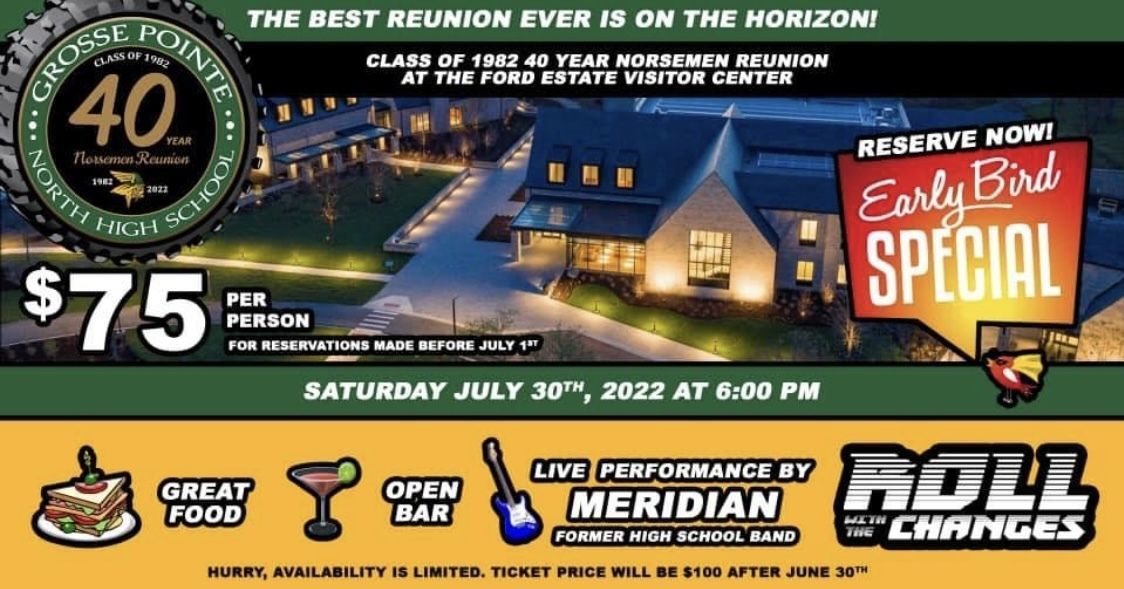 There are five ways to pay:
1. Click on the button at the top of the page.
2. Check: Payable to GPN Class of 1982; mail to Sherry Youngblood, 21911 Johns Ct., St Clair Shores, MI 48080
3. Venmo: @Christina-Raicevich GPN Fortieth Reunion (includes reunion logo)
4. Zelle: raicevichsc@gmail.com (Zelle account is attached to the GPN bank account)
5. Call to pay by Credit Card during normal business hours Monday-Friday through Jim Causley Buick GMC: 586.465.8465. Ask for extension 655. Reference GPN Class of 1982 40th Reunion.
Hurry! The cost per person is $100 after June 30. We are limited to the first 200 (room capacity). After 200, there will be no more availability!
At this time, this event is for GPN Class of 1982 members and their guests.